Dogmovers are based on the Gold Coast and we have regularly scheduled interstate Pet Transport services throughout the Eastern States of Australia from Melbourne to Cairns.
We operate our services similarly to an interstate Bus Service, collecting from a central meeting point in most towns on our routes and prices are based on meeting clients at these points. We will happily stop at other points along the main routes at no extra charge if required. However we do charge extra if we are required to do door to door pickups or deliveries in town or off the main route in regional areas.
All of our runs cover set routes and times to provide our customers with regularity and reliability.
For more detailed info on our interstate services or upcoming service dates click the following links:
Or click here for info on our South East QLD Pet Taxi services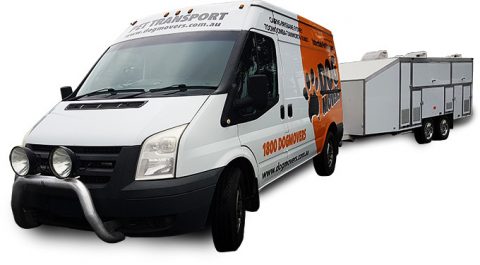 Our Weekly interstate pet transport services
We have multiple services a week from Sydney throughout Northern NSW, via the Pacific and New England highways, to Brisbane & South East QLD. Plus a linking service up the QLD coast, via the Bruce Hwy as far as Townsville.
Our Fortnightly interstate services
Additionally to the above weekly services we travel to & from Canberra, Melbourne, Ballarat and Regional areas of Southern & Central Western NSW fortnightly and the Queensland run is expanded to include Central Queensland as well as running further north, up to Cairns.