Please note that at the moment due to Covid-19 restricting air services for pet transport we have significant additional demand for our services. Generally our services are not being restricted or negatively affected but we are devoting he majority of our services to the Express routes outlined below and have limited resources for the Premium and Priority services. These more specialised services will recommence gradually as the demand subsides and we can return to our normal scheduling.
Dogmovers are a small family business based in South East QLD. We have several different levels of Interstate Pet Transport services running regularly throughout the Eastern States of Australia from Adelaide to Cairns. Our most common routes are covered weekly as part of our  Express services with trips between the major cities generally being overnight services. More specialised or individually customised services run less regularly on demand. See below for details regarding each service.
Express
Weekly and Fortnightly scheduled runs with set timetables similar to a bus service. These are our most economical services, covering all the main towns and cities on the primary national routes. Prices are based on meeting us at central points in most towns and the cost of each trip is spread between many customers to keep the cost down and prices are based on a set regional pricing structure with discounts available to regular clients, breeders and Rescue Organisations. Your pets will be looked after by our friendly, professional drivers who will be with your pets the whole way, providing regular comfort stops. Food is provided and your pets will have water available at all times. Our vehicles and Floats are professionally designed to ensure your pets comfort at all times. These services cater from small puppies and kittens, plus cats poultry and other small animals through to large dogs with a limited number of spaces for Extra Large dogs. View upcoming service dates on our Interstate run calendar.
Premium
Specialty services designed to cater for Extra Large Breed Dogs, animals with special needs and services to more remote locations not catered to by our Express services. The Premium service is a full Door to Door service, loosely scheduled but with greater flexibility. We Utilise fully Air Conditioned Vehicles and floats with much smaller numbers of animals on board to ensure our drivers can spend additional social time with each pet. The cost of each trip is spread between several customers and prices are calculated using a per km charge which increases for pets travelling to more remote areas. Common regions are likely to be serviced Fortnightly with more remote regions being roughly monthly. Trips are scheduled based on demand and variations will be made as Bookings are confirmed to give booked clients peace of mind regarding dates. You can view upcoming suggested service dates on our Interstate run calendar however due to the nature of these trips changes will be made as bookings are confirmed.
Priority
Fully Individualised services catering specifically to your own Pet Families needs whether you have 1 animal or 30. We can fully customise a trip to suit your own needs and time frame. This service can cater to extreme or special needs, specific times and dates and can travel everywhere utilising any combination from our fleet of SUV's, Vans, Floats and Pet Transport Buses. The highest cost but most flexible option, the cost of each trip is calculated using a per km charge for the round trip.
Pet Taxi (South East Queensland)
On top of the above interstate services, we operate our own Pet Taxi service throughout Brisbane, the Gold Coast and the greater South east Queensland region. click here for more details on our Pet Taxi services.
For more detailed info on our interstate services or upcoming service dates click the following links: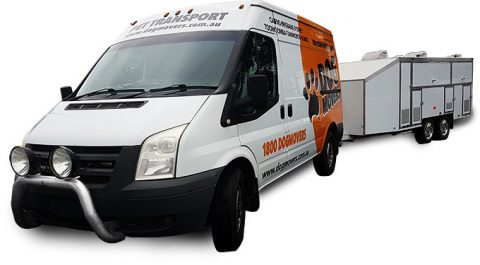 Our Weekly interstate Pet Transport services
We have regular weekly Express trips each week between Melbourne & Townsville by most main routes including Central Victoria, the NSW Riverina, Canberra and the New England Highway Regions.
Our Fortnightly interstate services
Additionally to the above weekly services the Queensland run is expanded to include Central Queensland and Cairns and we head further out into Northern NSW via Dubbo, the Central West and the Northern Newell Highway region. In the South we are now servicing the primary routes between both South Australia – Vic. and South Australia – NSW.