South East QLD based role, August 2023
This position has now been filled, Thank you for you Interest
Casual position, Part time or Full Time
We have a current vacancy for an individual to assist us Upgrade, Modify and maintain our fleet of interstate Vans and trailers from our South-East Queensland depot in Logan Village.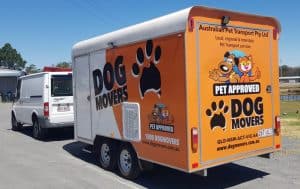 Dogmovers is a small family business based in South East QLD & NSW. We transport pets, primarily Dogs & Cats, throughout Australias Eastern States. We operate like a long distance bus service with 8 full time drivers plus support staff operating regular, scheduled services each week and more Specialised services on demand. We operate a fleet of Vans, Light buses and Pet transport trailers relocating over 800 pets and travelling an average of 95,000km per month.
We are seeking an experienced Tradesman or Trade Assistant with welding and fabrication experience to join our team in Logan Village fabricating aluminium cages and building or fitting out Pet Transport vans and trailers.
Key Responsibilities:
The primary work will involve welding, fabrication and fitting work, including with aluminium, composite and fibreglass panels and some basic auto electrical work. For someone with the appropriate skills the role may also include some degree of light vehicle/trailer inspection & maintenance.
Skills & Experience:
Whilst no specific trade qualifications are required the role does demand a reliable, versatil person with welding experience and finishing skills. Experience in one or more of the following would be beneficial:
Trailer/Caravan construction/fitout/repairs or similar
Mechanical trades assistant
Auto Electrical
Construction/Shop Fitting
Metal Fabrication
Welding
Remuneration: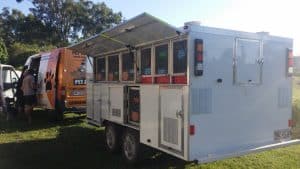 Pay above award rates is offered and is negotiable based on skillset ranging from $30 per hour. Full time permanent work is available after a trial period but we will also consider applications for part time, casual or semi retired work and work days/hours can be adapted to suit the successful applicant.
This role is advertised on Seek and in the first instance applications should be via Seek & include a basic Resume and or Cover letter
Sean Gallagher, Fleet and Logistics Manager
Dogmovers Pet Transport
0481 202 120